Since I was a child I always took an interest in my voice. I found the act of singing deeply exciting. I used to compose little songs making my playmates join me when I was directing musicals. Singing became a way of expressing feelings that I otherwise couldn't express. Throughout my childhood, I always felt something strong running through my vocal chords needing to be released. Singing had the ability to make me feel powerful, especially at times when I felt so small.
"The voice is the mirror of our soul." In many ways, our voice reflects our personality and subconscious feelings emerge through our voice.
From the early age of 12, I began with classical singing training. During that time I also discovered Gospel and Soul music, which had the power to put me in an ecstatic state when singing. Alongside my private singing lessons, I was practising and developing my voice mostly by myself, through experimentation and improvisation. I would choose records and tried to sing along with my favorite singers, learning by listening and imitating. Always with the questions in mind: Where do I want go with my voice? What do I want to say? and most importantly ' who do I want to be? Finding my voice has always been a search for finding myself as well. On this journey, I also needed to learn to accept the sound of my natural voice as well as it's limitations. I discovered my limits when I lost my voice at the age of 14 after exhausting myself through too much training. A specialist then prescribed three weeks of silence because my vocal chords where not closing properly anymore. Fortunately I recovered and this experience taught me to respect and take better care of my voice over the years, as I began my career as a professional singer.
Between 2000 and 2016 I lived and worked as a professional singer in Graz, Nürnberg, Berlin and London. During this time I worked with Film music producers, Bands, Ensembles and as a Private Vocal Coach. I recorded a number of Albums as a Soloist and as a backing vocalist.
Through my musical career, my personal journey took me down a different path. When I was 26 years old, I fell seriously ill and this forced me to take a closer and deeper look at my life. During my recovery I discovered Psychotherapy and have been working with techniques such as Somatic Experiencing (SE) and Jungian Analysis for over ten years. This work has helped me grow in so many ways, and it helped me manage my anxieties and physical health. Because of my experience and interest in Psychology and my career as a Vocalist I have realised that these two fields are interconnected. In my work as a Vocal Coach it's not just about hitting the right note. I take an integrated approach to help poeple find their voice and empowerement that comes with knowing themselves. I truly believe that the voice and the personality are always connected.
Amongst my favorite music styles are World music, Film music, Ethno Jazz, Gospel and Electronic Music. I have a son and live with my family in Passau.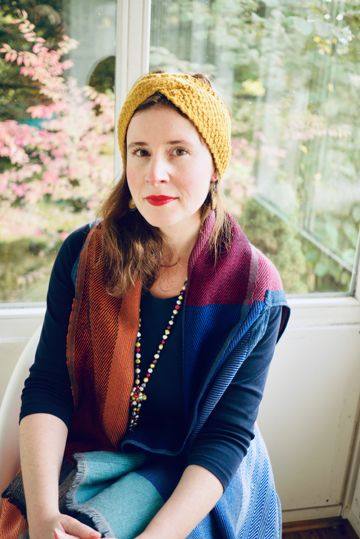 My Education
1996-1999 Graz
Recorder Studies, Piano and Popular Music (Ensemble) at
Johann Josef Fux Konservatorium
Masterclass with Michele Friedmann
2000-2002 Graz
Recorder Studies at the University of performing Arts Graz
Freelance Singer
Vocal Coach at Seminars and Private (Vokalalademie Niederösterreich, Schloss Seckau)
2000-2011 Graz-Nürnberg-Berlin
Freelance Singer and Songwriter
Vocal Coach
2011-2015 London
Vocal Coach, Session Singer
Background Singer for CD Productions
Film Music Projects
2016-2020 Berlin
Stay at home Mum
2020 Passau